GROW YOUR OWN CUTTING GARDEN: SUCCESS FROM SEED TO VASE
Subscribe below to receive your FREE 20+ page ebook guide… along with farm updates, tutorials, inspiration, recipes and more!

SIGN UP
We respect your privacy.
"Frostmas", our first killing frost of the season arrived on October 16, 2020… right on schedule.

Here in West Michigan, our average fall killing frost is October 15, but that date can easily swing up to 2 weeks earlier or later than than date.

It's always a sad day to see the flowers destroyed by frost, but I've discovered they look absolutely magical in the morning before the sun has hit the blooms and "melted" them.

I always do my best to spend about an hour in the garden on Frostmas morning, photographing the frozen beauties (with frozen fumbling fingers!) and saying goodbye for the season.

Truly bittersweet. I hope you enjoy the photos.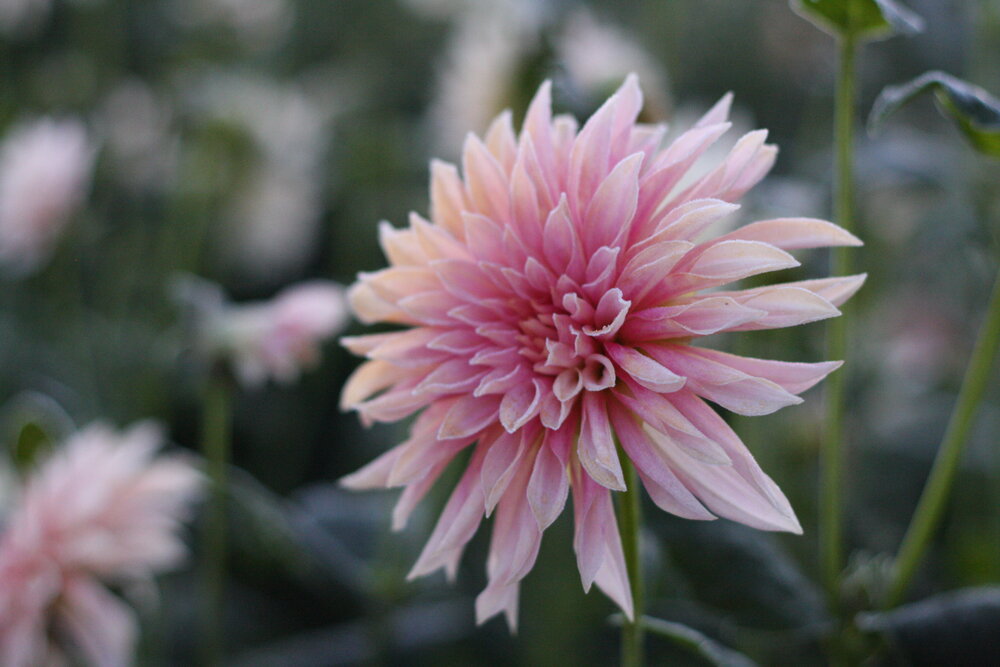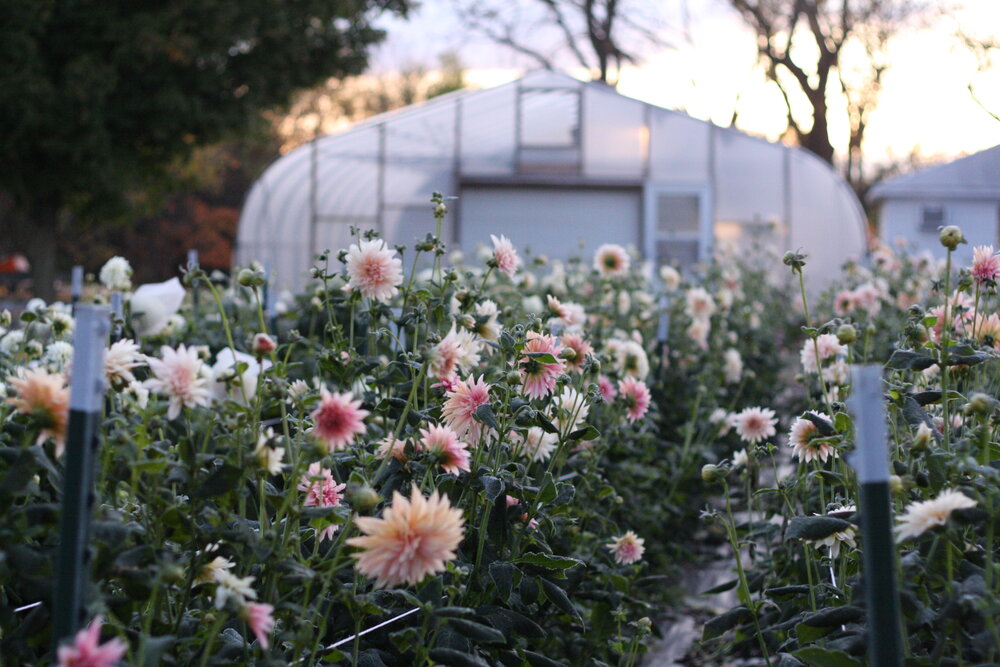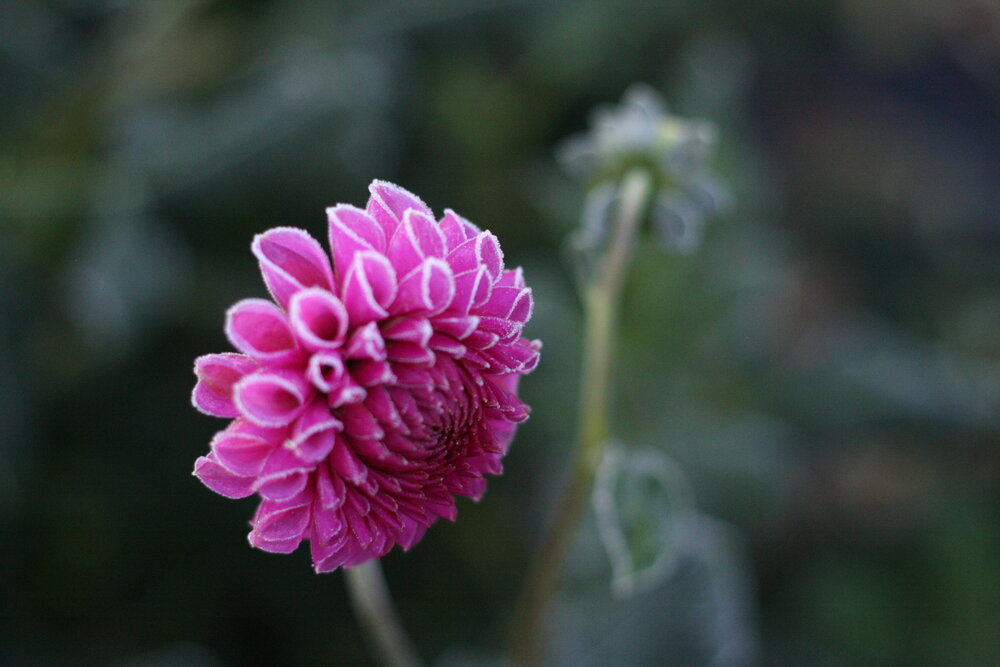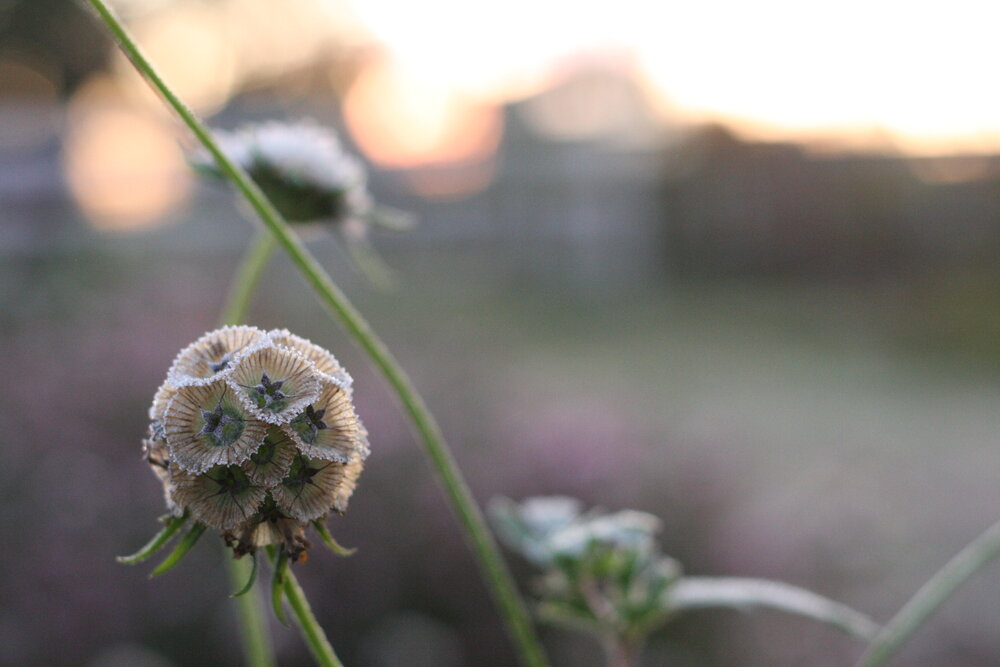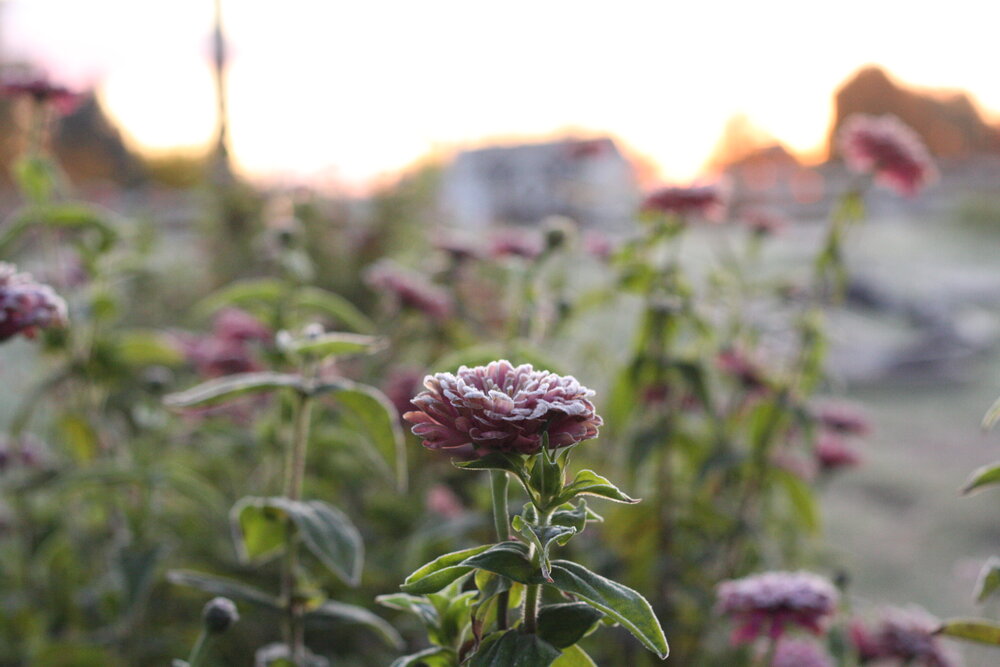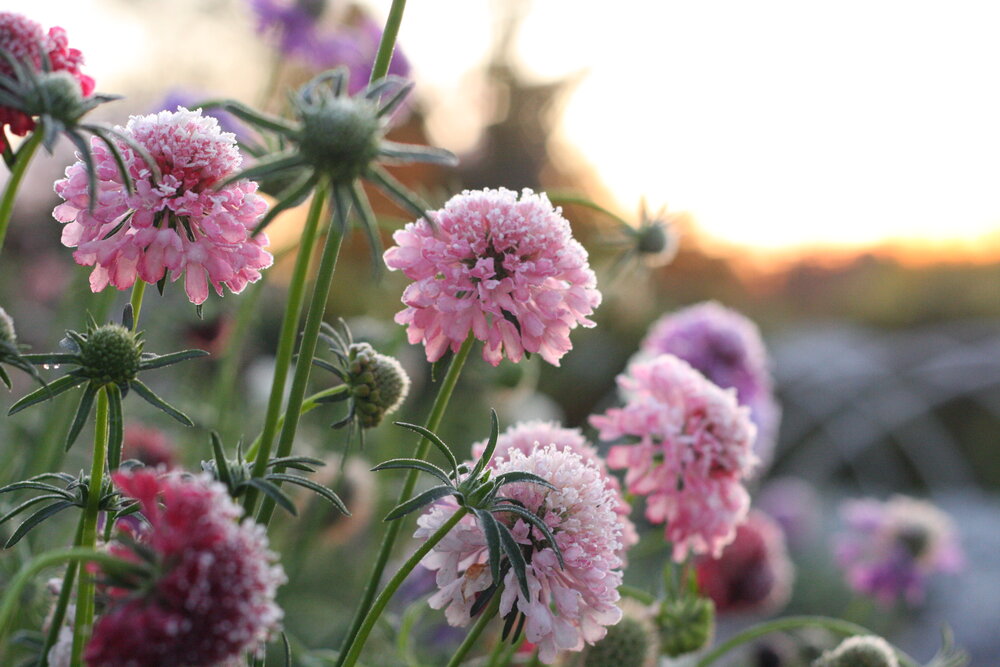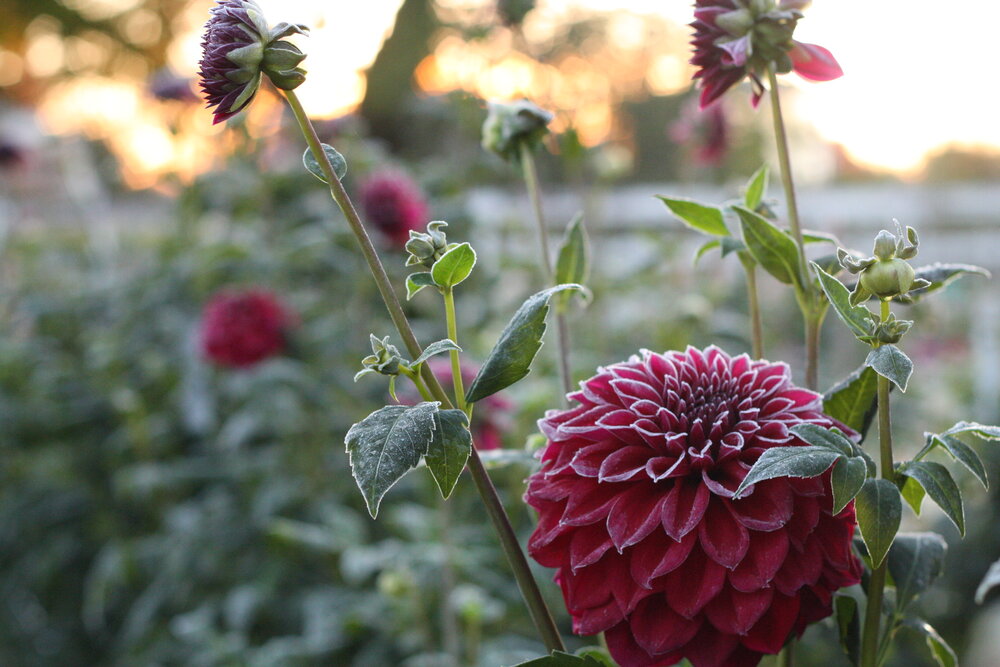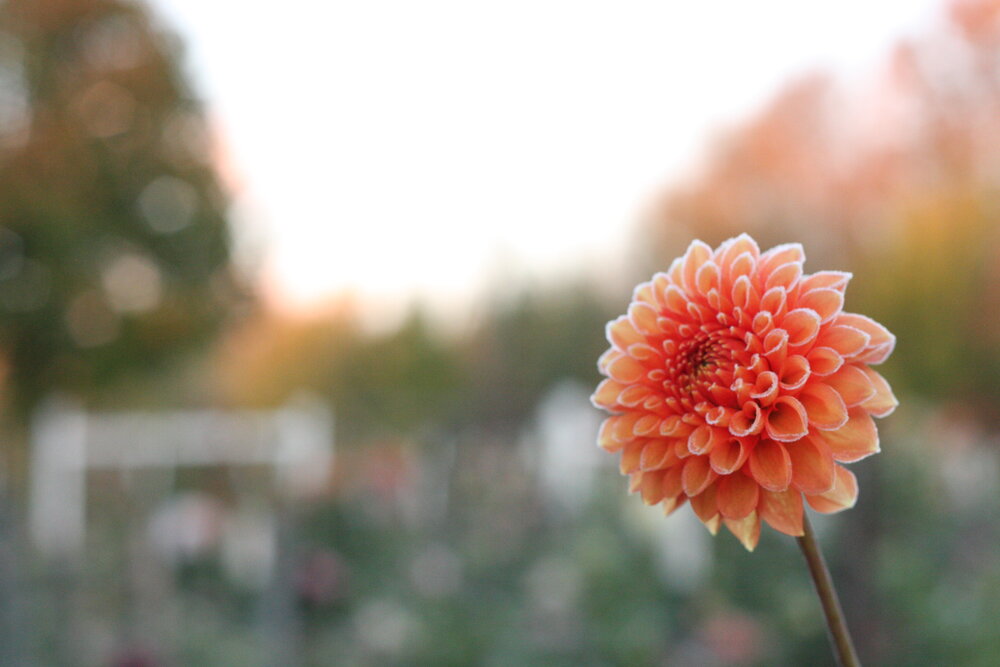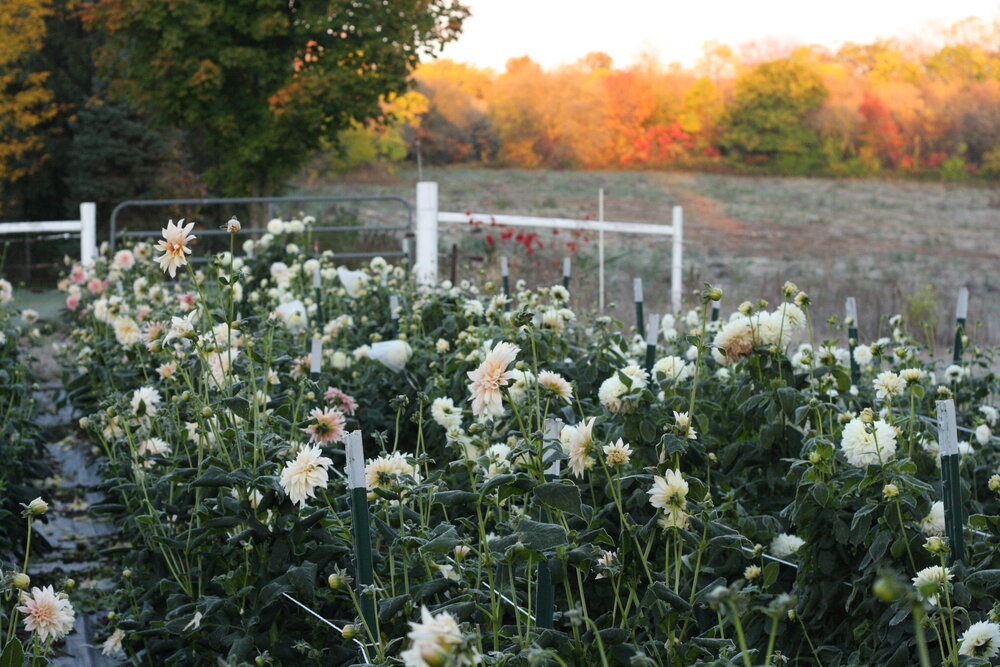 Has Frostmas arrived in your neck of the woods yet?6 Likes Share
COMMENTS (8)
Newest First Oldest First Newest First Most Liked Least Liked Preview POST COMMENT…
Angelena G 8 months ago · 0 Likes
I know this post is old but your most recent. What does everyone with cut flower gardens do in the off season? How do you continue making money? Or is it really just a spring to fall gig for most?
Lori Hernandez 8 months ago · 0 Likes
Hi Angela,
For most growers, if is spring-fall income. Growing is so intense and exhausting, most of find it necessary to have a few months "off". I can't speak for other growers, but I use those 3 months "off" to work on website design, blog post, seed sowing schedules, planting maps, bookkeeping, professional development classes, marketing, filing, writing, graphic design, customer service, and reading, reading, reading!
Kate 9 months ago · 0 Likes
So beautiful! Thanks for sharing Lori. Here in SE Michigan, we've made it through two "light" frosts with only a little damage. The dahlias, zinnias, and tithonia are all still blooming. I expect that to change soon! Thank you for all your generous advice. It will be my first year digging and storing dahlias so I'm apprehensive and your blog posts are so helpful. Have a lovely week.
Lori Hernandez 9 months ago · 0 Likes
Kate,
Thanks for reaching out! Yup, the end is near 😉
Best wishes with digging and storing your dahlias. It truly is the trickiest part about growing dahlias. I wish there was a "one-size-fits-all" solution!
AnnM 9 months ago · 0 Likes
Lori, those photos are gorgeous! I'm 20 miles north of Louisville, so we got frost like you. My poor Zinnias! I don't have Dahlias yet, but have some on order for the spring. I was feeling your pain, although on a much smaller scale. 😉 Thanks for following God in this journey. I'm feeling stirred to do something similar to you on our little farm. I'm still praying for discernment and clarity! In the meantime, I'm trying to learn as much as possible, so thank you for your website and blog! God Bless.
Lori Hernandez 9 months ago · 0 Likes
Ann, thank you! And you're on the right track – prayer is always the first step! And patience. It's for sure a journey with lots of twisting, winding paths….
Troy 9 months ago · 0 Likes
Beautiful Lori, you could (maybe do?) have a side gig of doing photo shoots with beautiful background!
Lori Hernandez 9 months ago · 0 Likes
Maybe one of these years we'll actually create a "backdrop" flower field area just for photographs. 🙂 Unfortunately, flower farms are not exactly photo friendly. I always tell people it's a lot of metal stakes and plastic tarps… not quite what they are imagining. Ha!Newer PostMy Favorite Seed Sources for the Home GardenerOlder PostHow to Dig and Store Your Dahlia Tubers